Strategic plan monitoring tool
Structure, collaborate and generate reports
A SaaS platform with all the functionalities needed for strategic planning, monitoring work plans and measuring results.
Switch from
PDF and Excel
To an interactive
planning tool

Simple operation
that maximizes your resources and time
Organize your longterm strategy
with a strategic plan that allows you to structure your vision for the next 3 to 5 years.
Plan and track your actions
with work plans that keep you on track with your strategic plan and measure your progress.
Your planning
structured in 4 levels
Strategic orientations
Guideline divided into several levels to see the progression in detail
Strategic objectives
Goals to be achieved by the end of the work plan or strategic plan
Operational intents
Even more detailed definitions of the objectives to be achieved
Means of implementation
Concrete actions that must be realized in order to achieve the strategic objectives
Access an overview at any time
At a glance, see the progress of each of your orientations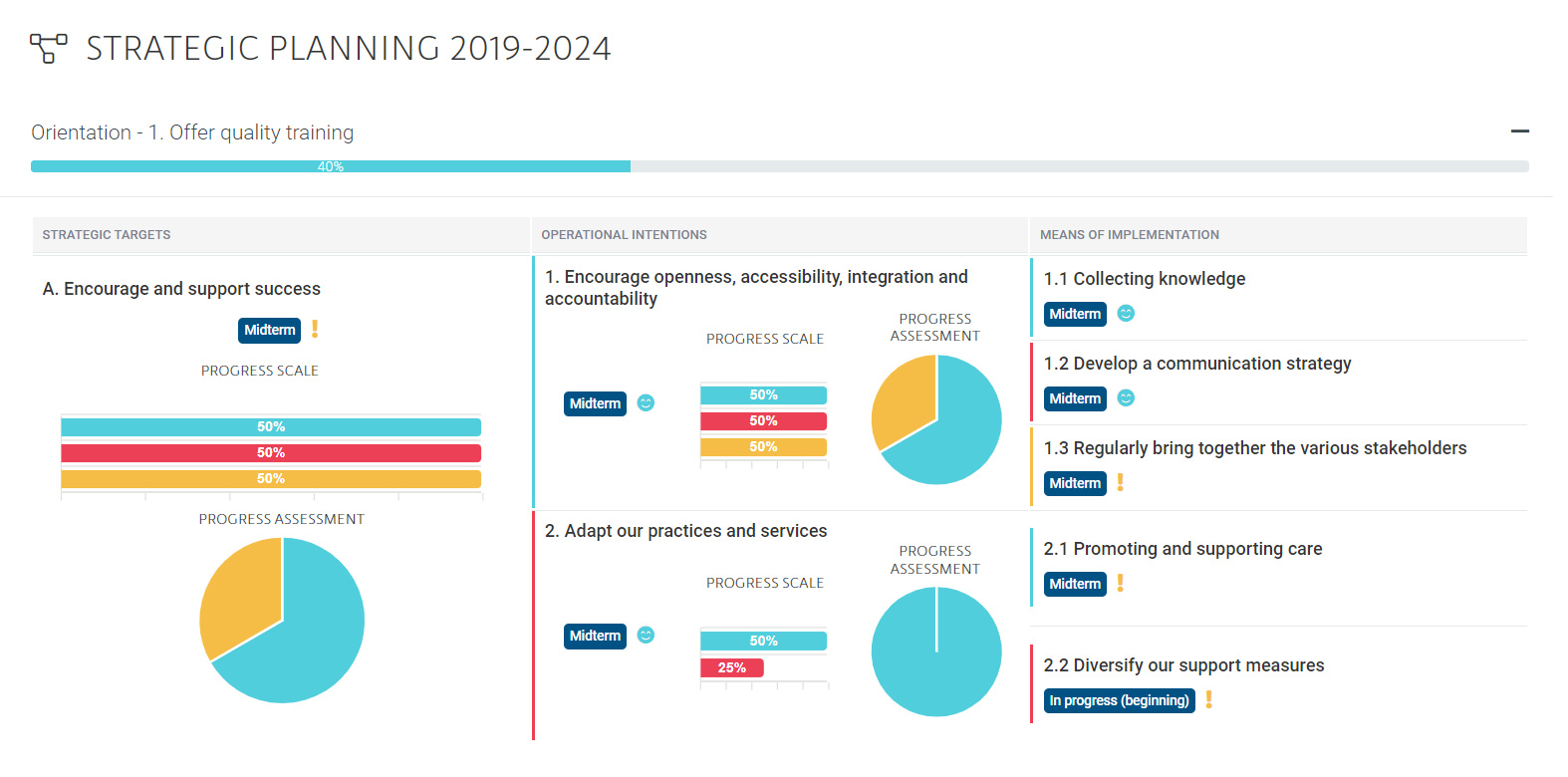 Want to see how the monitoring tool works?
Transform the way you work.
Your strategic planning, put into action in work plans.
Implement a planning tool within your organization that allows you to Structure work, Facilitate collaboration, Simplify strategic decisions and Communicate results.
Structure
Work
Don't wait until the end of the quarter or year to take stock and compile your data. Enter key information into your work plans as you go, so you can quickly communicate it to stakeholders.
A powerful work tool to manage and organize your teams
Facilitate
Collaboration
Enable better communication between all employees and stakeholders while reducing non-value added administrative work.
A SaaS platform that promotes teamwork through process modernization
Simplify
strategic decisions
Opt for a digital tool that allows you to better track the progress of your strategic planning and work plans while having the essential information in hand to make informed decisions.
Collect, compile, analyze critical information on a single online platform
Communicate
Results
Share critical information and your progress in just a few clicks using customized reports.
Easy-to-interpret dashboards and reports with graphs
Whatever your sector of activity
Our platform adapts to all types of organizations
A complete strategic plan monitoring
tool for Educational institutions
Production of official documents required for reporting to the Commission d'évaluation de l'enseignement collégial and the MELS.
Reports specific to the needs of schools such as institutional learning assessment and program evaluation policies, strategic plans and success plans.
Digital transformation of strategic planning in a few weeks.
A complete strategic plan monitoring tool for

Public and parapublic organizations
Optimizes the monitoring and reporting process to management and the various levels of government.
Suitable for all types of public organizations such as territorial administrations, corporations and the health and social services network.
Promotes transparent communication of advancements internally, but also to the public
A complete strategic plan monitoring
tool for Non-Profit Organizations
Simplifies the creation of the mandatory annual report for non-profit organizations to be filed with Corporations Canada.
Real-time monitoring of projects and limited resources.
Suivi en temps réel des projets et ressources limitées.
Facilitates the process of applying for grants.
A complete strategic plan monitoring
tool for Small and medium businesses
Production of partial or complete departmental reports to facilitate decision making.
Facilitates financing of larger projects with banking institutions and government agencies.
Easy to use interface and management tools.
Agile implementation service and flexible technology.
The security of your data, our priority
You can rely on dvore to protect all your data
Protect your web platform from malicious attacks and prevent unauthorized access to your databases with a set of measures meticulously implemented by our cyber security experts.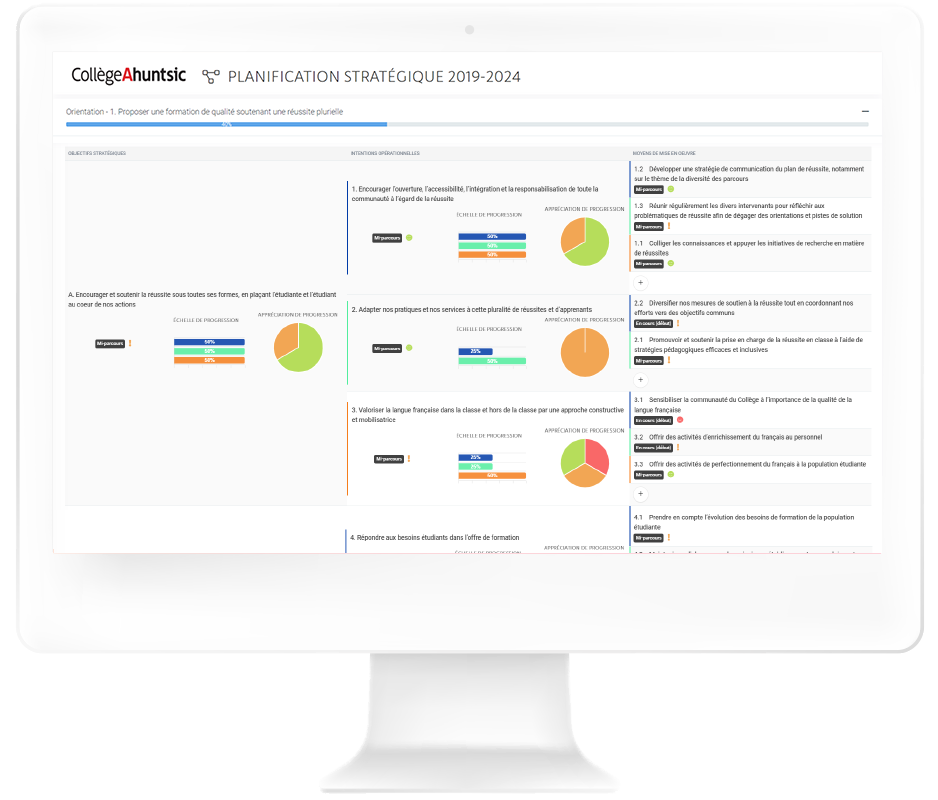 A strategic planning tool that has
transformed

the way the college works.

"The dvore team supported us in the development and implementation of this solution perfectly suited to our needs."
Alexandre Lupien - IOC Director
Manage your business more efficiently
Optimize your planning with a set of native features
Transform and optimize the way you work in 4 weeks.
A platform dedicated to strategic planning
Are you currently using a corporate planning solution or multiple shared folders to track your strategic planning? Save time and manage your organization more efficiently with a SaaS tool that is truly tailored to your needs.
Don't waste months trying to implement a new way of working and train your employees. Our planning tool is quickly implemented and requires little training, thus facilitating the integration of new employees.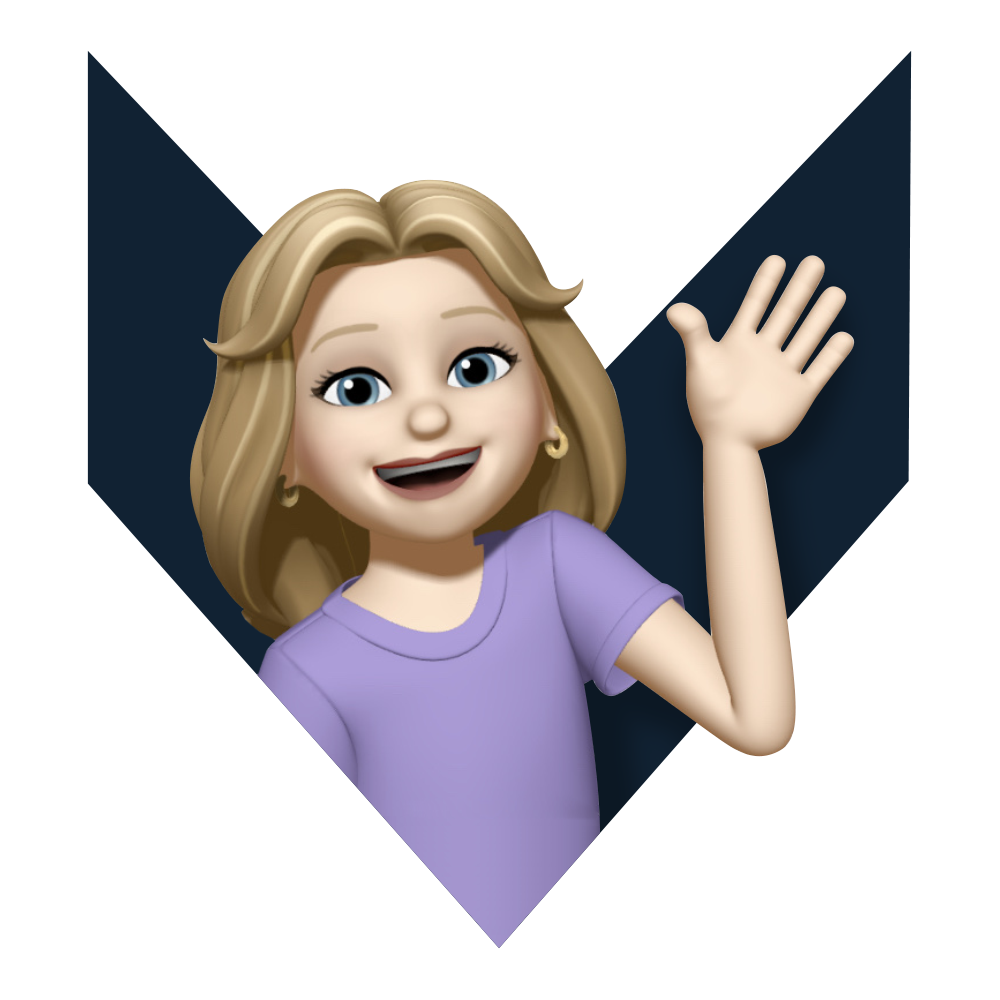 Personalized training and assistance
Our team will train the administrators of your planning tool and offer you assistance following its implementation. Choosing a SaaS platform means opting for peace of mind since all updates and maintenance are done automatically.